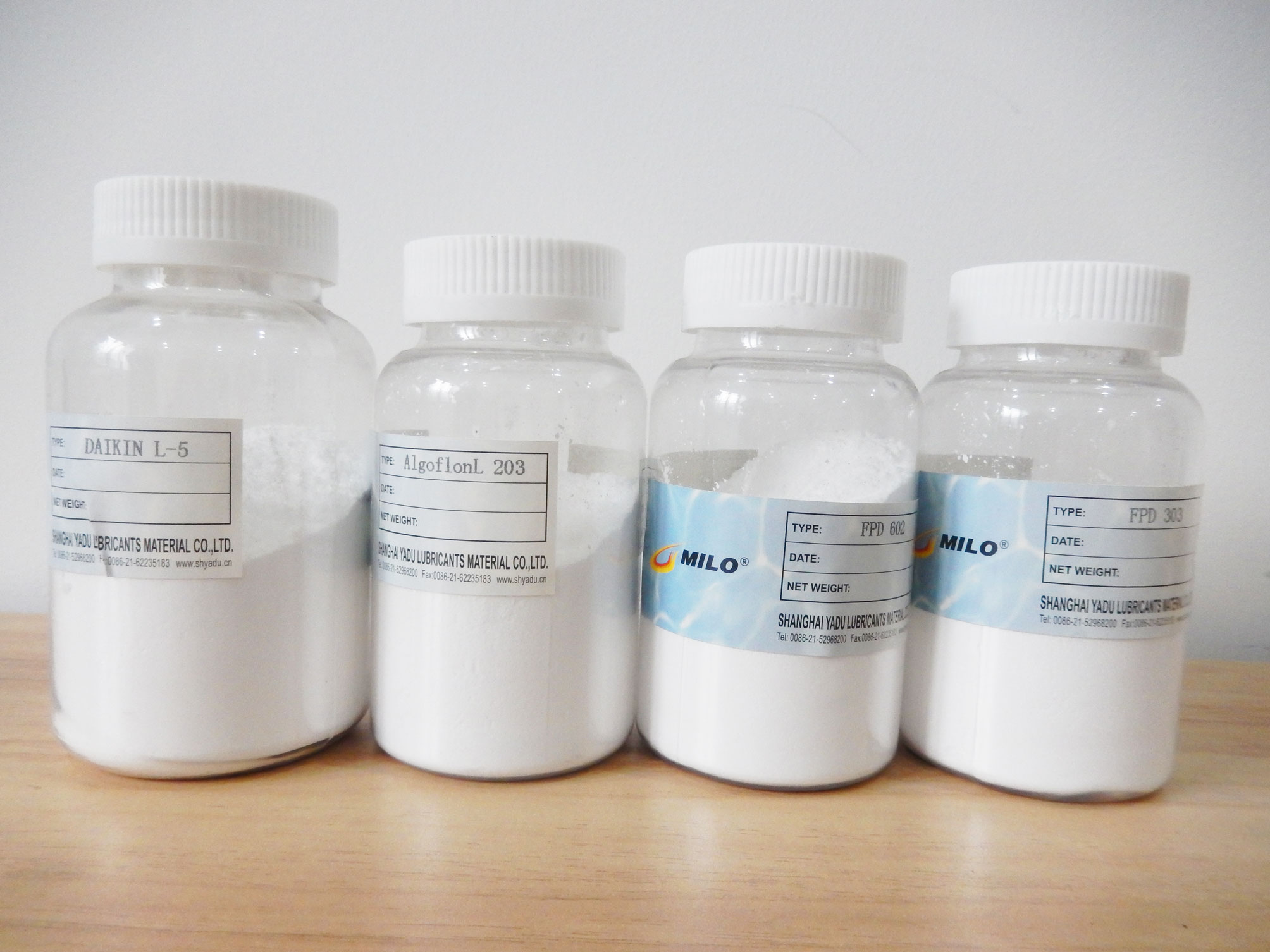 product description:
  POLYFLON PTFE is a representative product of fluorocarbon polymers, a wide range of uses. PTFE has a chemical structure in which each hydrogen atom of polyethylene is completely replaced by a fluorine atom and is a polymer long-chain structure having a molecular weight of 2,000,000 to 10,000,000.
  Since the fluorine atoms in fluorocarbon polymers have strong chemical bonding force, they have more excellent heat resistance and chemical resistance compared with other similar plastics. The more fluorine atoms contained in the molecule, the more the properties Significant. Thus, PTFE is the most excellent product in the fluoride.
  POLYFLON PTFE, though it belongs to the category of thermoplastic resins, possesses unusually high melt viscosity and can not be shaped by the usual plastic processing methods. Therefore, a variety of molding methods have been developed based on a method in which plastic polymer powders are compressed first and then heated to a temperature above the melting point to bond the powders to each other.
  Product number:
  DAIKIN L-5, Algoflon L 203, FPD 303, FPD 602