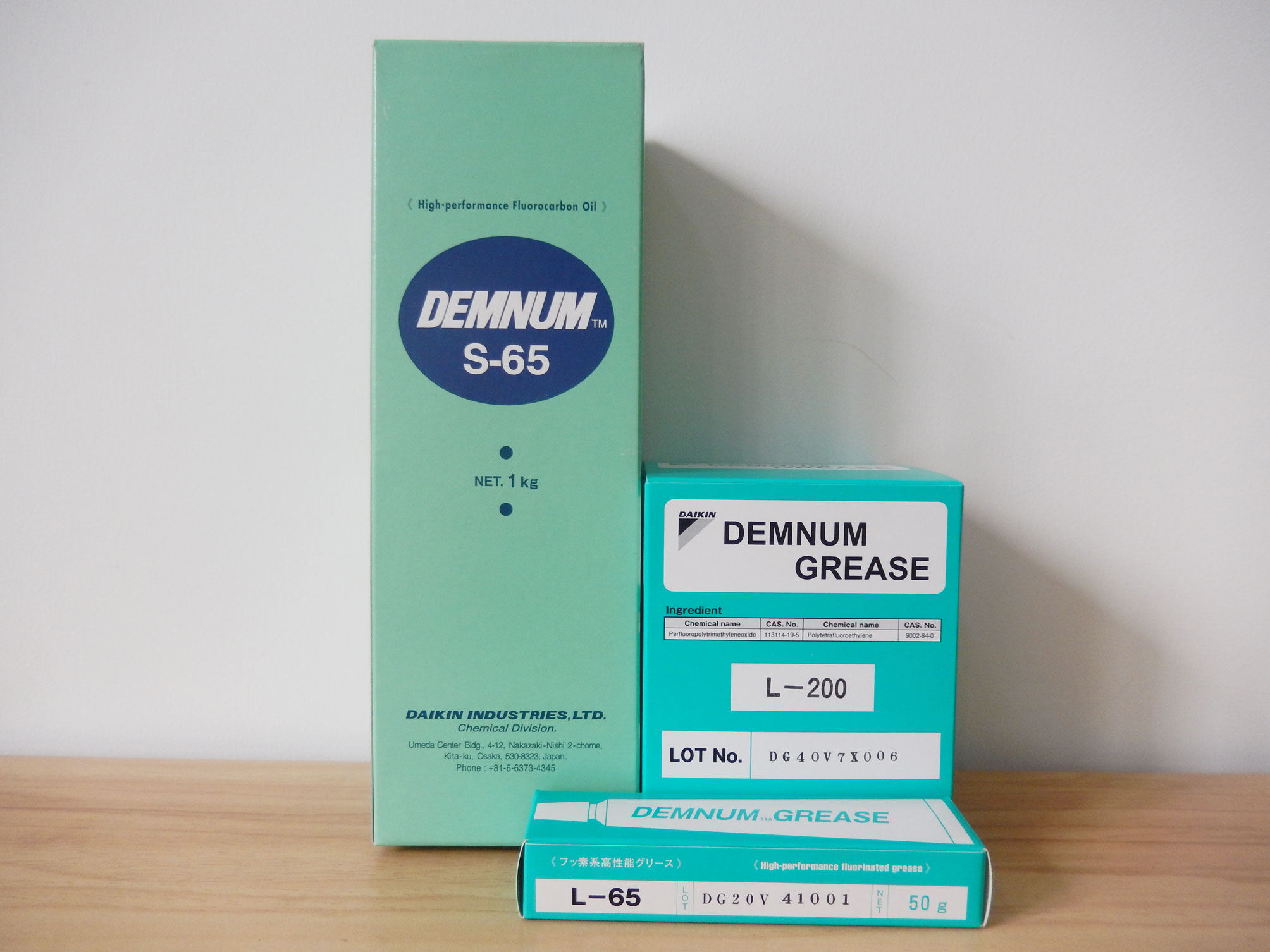 product description:
  DEMNUM Grease:
  DEMNUM grease is a straight-chain perfluoropolyether oil developed with our unique technology. Because it is made of DEMNUM for the oil with high lubricity of the grease, so it shows excellent high temperature stability, solvent resistance and chemical inertia.
  Due to these characteristics, the product is used as a high-temperature bearing, oxygen and halogen gas lubricants. In addition, due to the low vapor pressure, it can be used as a clean room (clean room) with lubricants, maintenance-free lubricants used bearings.
  DEMNUM grease features:
  DEMNUM greases have the general characteristics of fluorine-based greases:
  1) Non-flammable to make it have excellent oxygen resistance.
  2) Chemically inactive make it resistant to chemicals.
  3) Rubber, plastic almost no effect.
  4) Almost insoluble in common solvents.
  5) shows good lubricity.
  6) Excellent electrical insulation.
  Product number:
  L-200, L-65, S-200, S-65