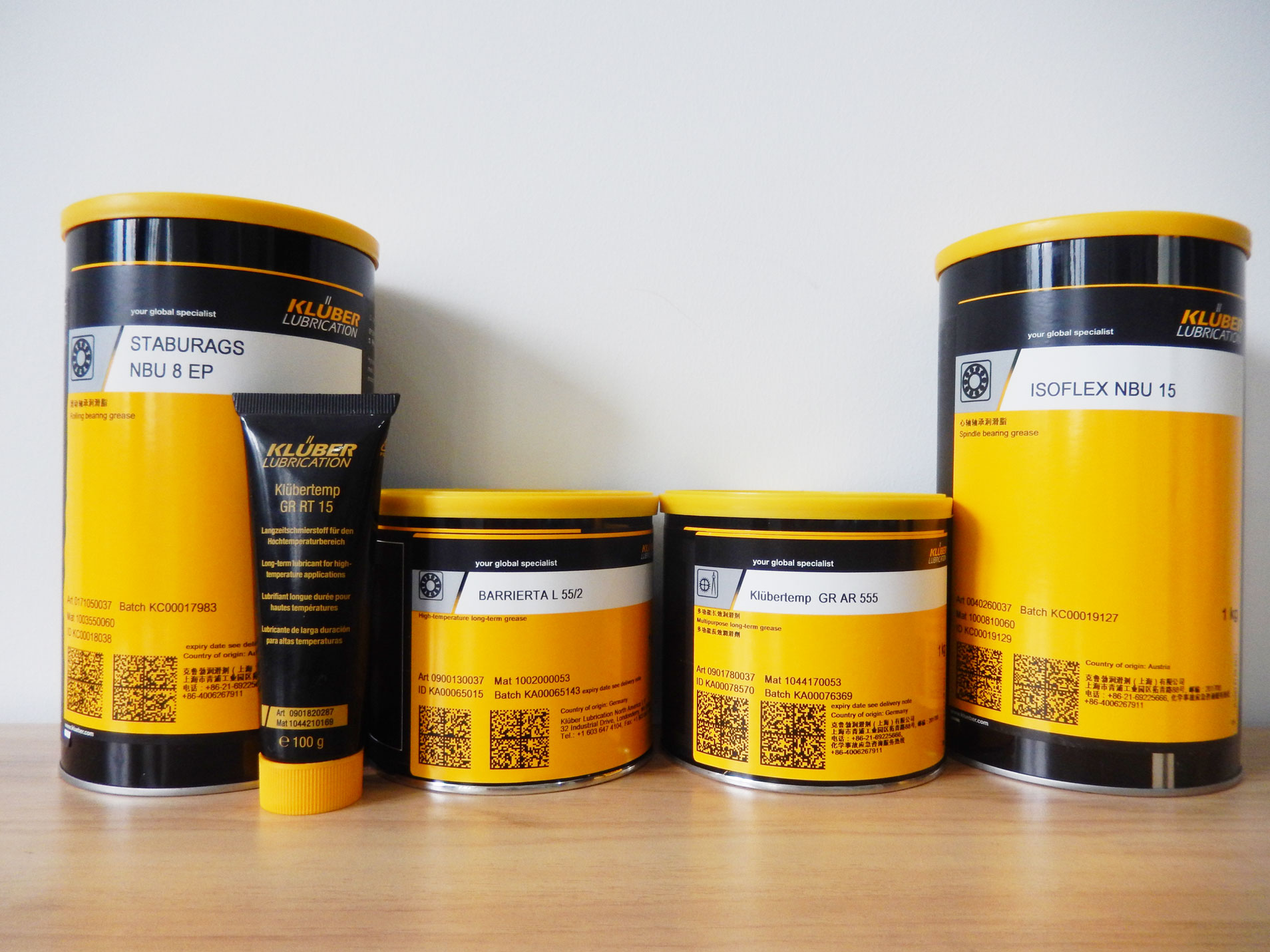 product description:
  BARRIERTA is Europe's first high-quality, high-temperature lubricant brand based on PFPE. The BARRIERTA brand is now synonymous with "long-term lubrication" and "good thermal stability". The specially tailored raw materials and ongoing research and development make the BARRIERTA range the product of choice for lubrication professionals in many applications around the world today.
  Staburags NBU 8 EP is a lubricating oil based on mineral oil and barium complex soap. As a specialty and long-life grease for certain high-load bearings, this product has many years of successful application experience.
  Kubtemp GR AR555 greases exhibit excellent abrasion resistance, corrosion resistance, low noise, and resistance to vibration and corrosion at very high temperatures.
  ISOFLEX NBU 15 is a high-speed grease with excellent extreme pressure properties. The base oil is ester oil / synthetic hydrocarbon oil / mineral oil and provides good abrasion and corrosion protection. Waterproofing is not affected by the surrounding environment. anti-oxidation.
  Kluber PFPE Greases (Grease II)
  Applications: cryogenic refrigeration equipment, optical equipment, precision instruments, clean rooms, semiconductors, military
  Aerospace, rocket, corrugated paper, textile, food, paint production line, chemical industry
  Product number:
  L55 / 2, NBU8EP, AR555, NBU15, RT15