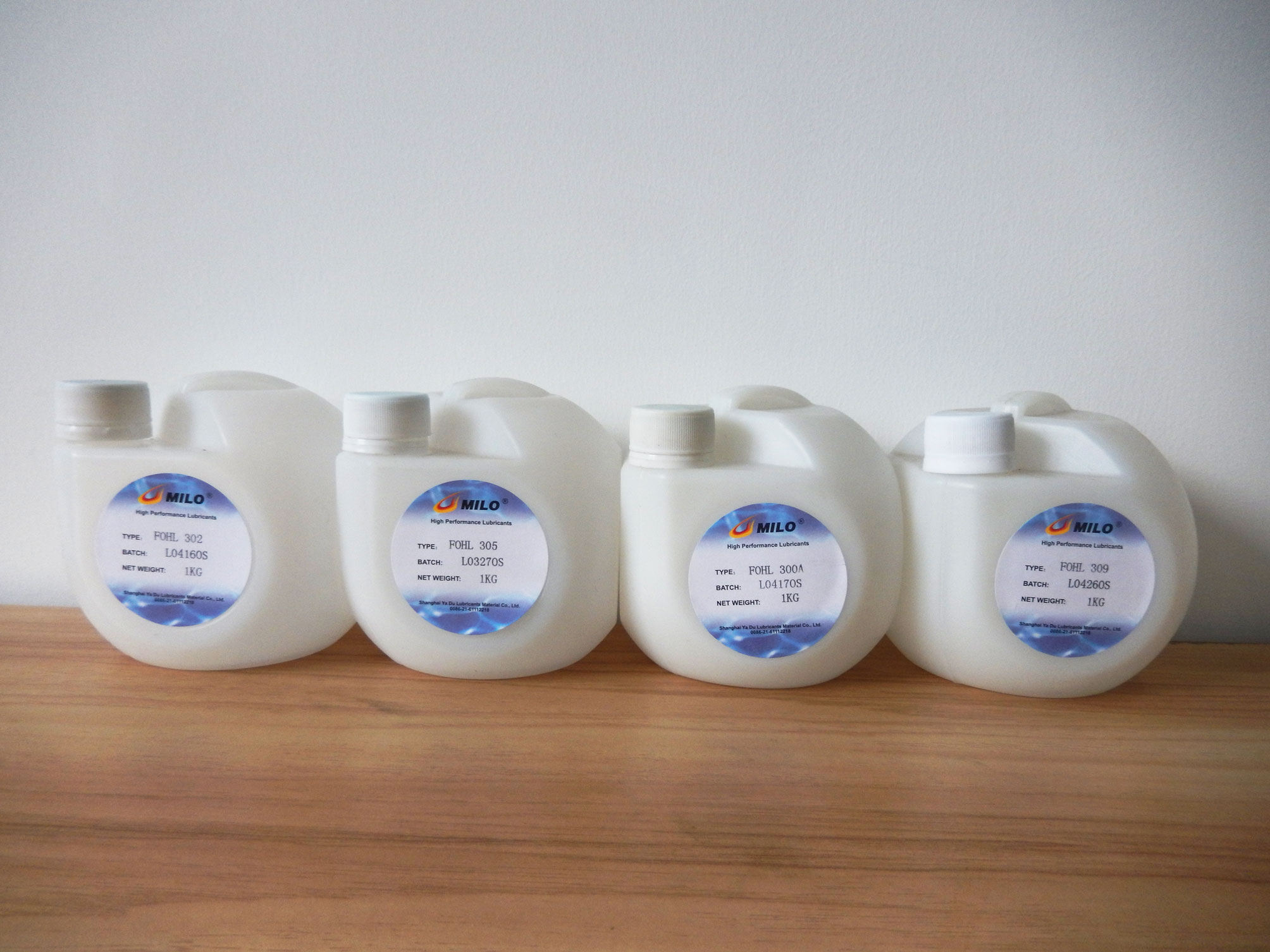 product description:
  FOHL perfluoropolyether oil
  Recommended Use:
  A. Used as a lubricant under special conditions (such as strong acids, strong bases, strong oxidants and other corrosive media);
  B. Semiconductor clean room equipment lubrication.
  C. Bearing lubrication for semiconductor vacuum pump equipment such as EDWARDS, LEYBOLD, EBARA.
  D. Mechanical seals or O-rings for semiconductor equipment and chemical processes.
  E. Corrugated machine super-high-speed single-tile machine pressure roller, preheat cylinder roller bearing lubrication, such as MHI, BHS, UCM, K & H.
  f. Textile dyeing and finishing industry of the conveyor belt roller bearings, finishing machine roller bearing lubrication of rolling, such as MONFORTS, BRUCKNER (Bruker), as well as leveling, steaming machines, baking machines, drying rooms, etc. .
  G. BOPP film extension conveyor roller bearing lubrication.
  H. Precision machine tool spindle, ball screw permanent lubrication.
  I. Chemical equipment for high speed exhaust fan bearings.
  J. Cryogenic process and equipment for conveying bearings.
  K. Aerospace turbines, fuel nozzles, flap and aileron bearings, space vehicles, aeronautical navigation equipment.
  L. High precision medical equipment and equipment
  Product number:
  FOHL 309, FOHL 302, FOHL 305, FOHL 300A